Parents: See below for a redemption code for FREE home access to ABC Mouse Early Learning Academy, Adventure Academy, and ReadingIQ during this period of school closure.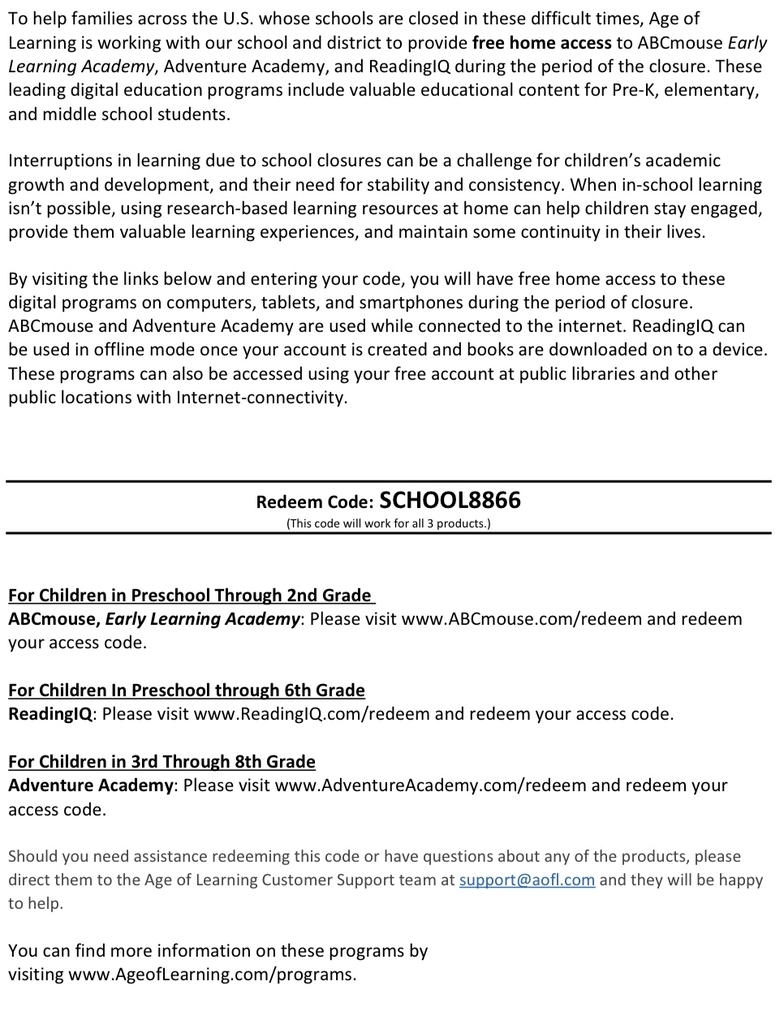 Governor Dewine has mandated that schools close for three weeks due to the spread of Coronavirus. Due to this statement, Westfall Local Schools will be closed tomorrow, Friday, March 13th through Friday, April 3rd. All staff is to report to school tomorrow in order to prepare relevant learning activities that students can work on over the next 3 weeks. Parents and students may stop by the building tomorrow to pick up anything they may need, including medications that are routinely taken at school. All school and sport activities will be cancelled during this closure.

Kindergarten Registration and Screenings for the 2020-2021 school year will be held at Westfall Elementary School on May 12-14. If your child is currently enrolled in Westfall's preschool program, you will need to call to register your child.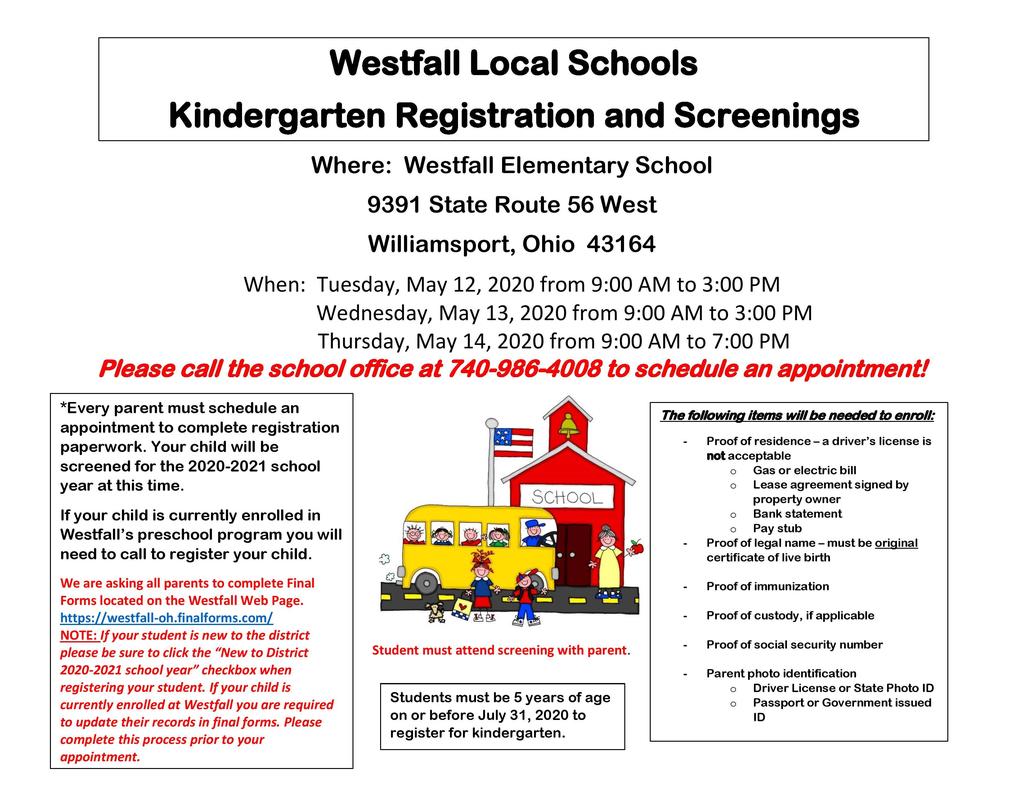 IMPORTANT UPDATE: Our local health department has asked county schools to cancel all non-essential travel, which includes field trips throughout the next 30 days, along with the high school choir trip to Nashville, Tennessee. Our high school musical, "The Wizard of Oz," is currently postponed until further notice. We will re-evaluate the situation at the end of 30 days and continue to keep you updated with any additional information.


Families, Please read the following statement from Superintendent Jeff Sheets regarding the current COVID-19 virus and the precautions that the district is taking to keep our students and staff safe and healthy.

Westfall Local School District is experiencing a phone outage. Frontier is aware of the situation and is working to resolve the issue.

REMINDER: Monday, March 2, Westfall Local Schools will be operating on a scheduled 2-hour late start for students. Buses will run two hours later and there will be no AM Preschool. Have a great evening!

Westfall Local Schools will be CLOSED today, Friday, February 28th.

Westfall Local Schools will now be CLOSED for Thursday, February 27th.

Westfall Local Schools will be operating on a 2-hour delay today. Buses will run 2 hours later and there will be no AM preschool.

WHS presents "The Wizard of Oz" March 13th and 14th at 7:30pm and an afternoon show on March 15th at 3pm. Purchase your pre-sale tickets in the choir room Monday-Thursday leading up to the show until 7pm for $8 each, seniors & students $7 or purchase for $10 at the door!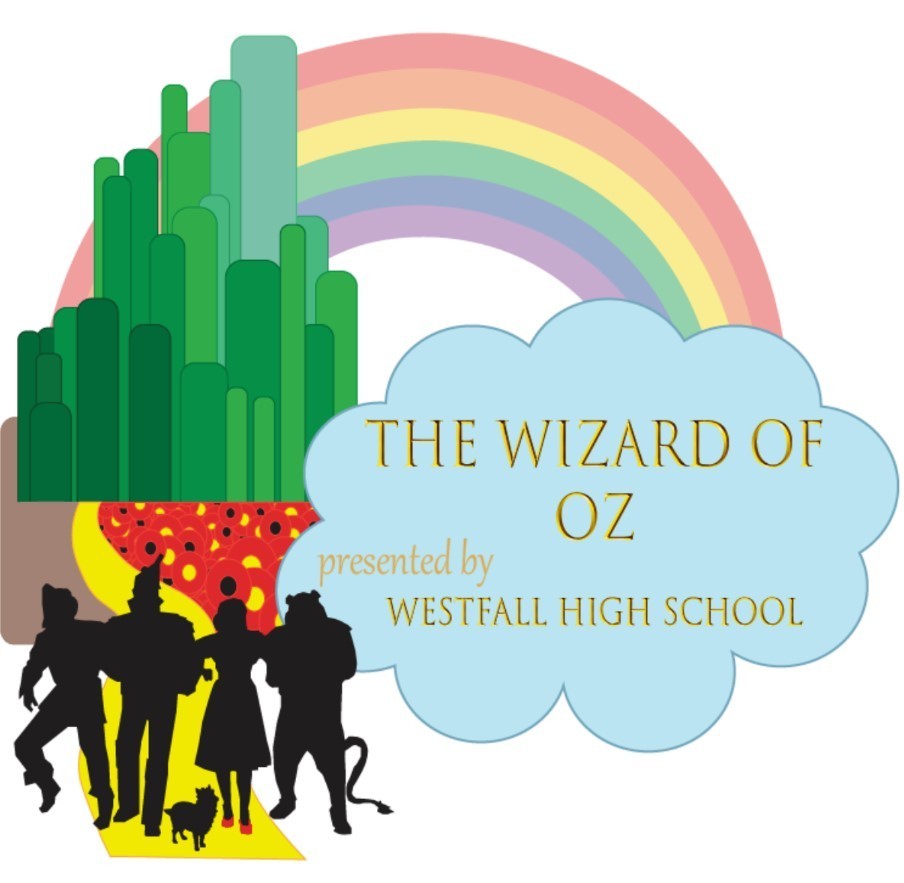 Pickaway SWCD, Parks District, and Solid Waste District have partnered to host "Backyard Composting" on April 27th, from 6-8 pm at the Pickaway County Fairgrounds Heritage Hall. All ages and experience levels are welcome! Refreshments provided!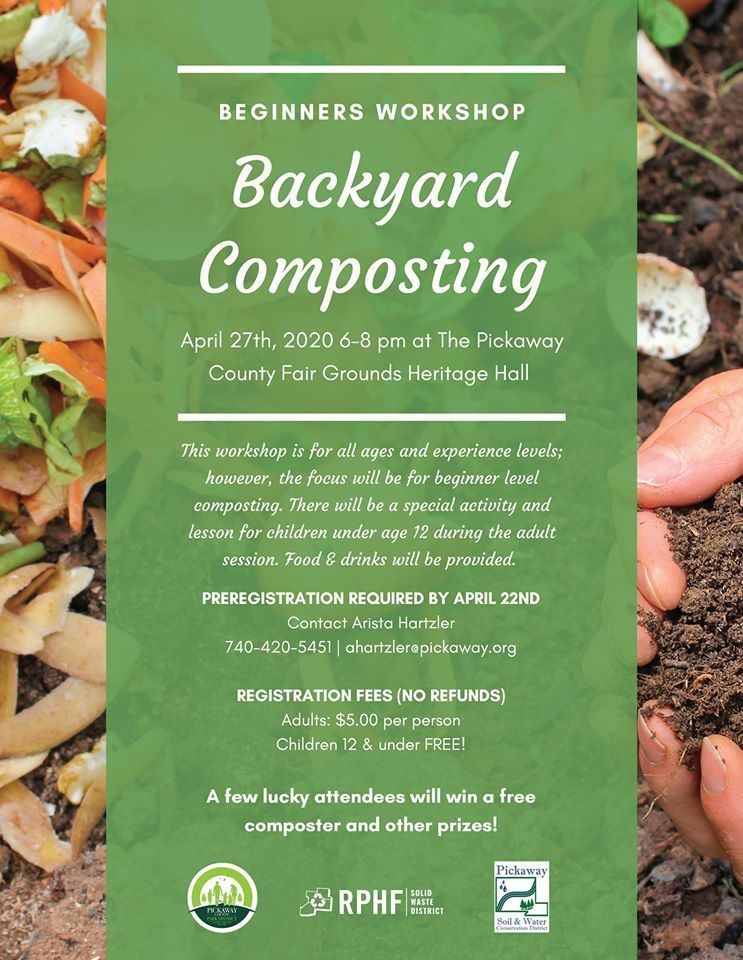 Join the Pickaway County Park District for an Earth Day Celebration on April 18, from 1:00 pm - 3:00 pm at Canal Park.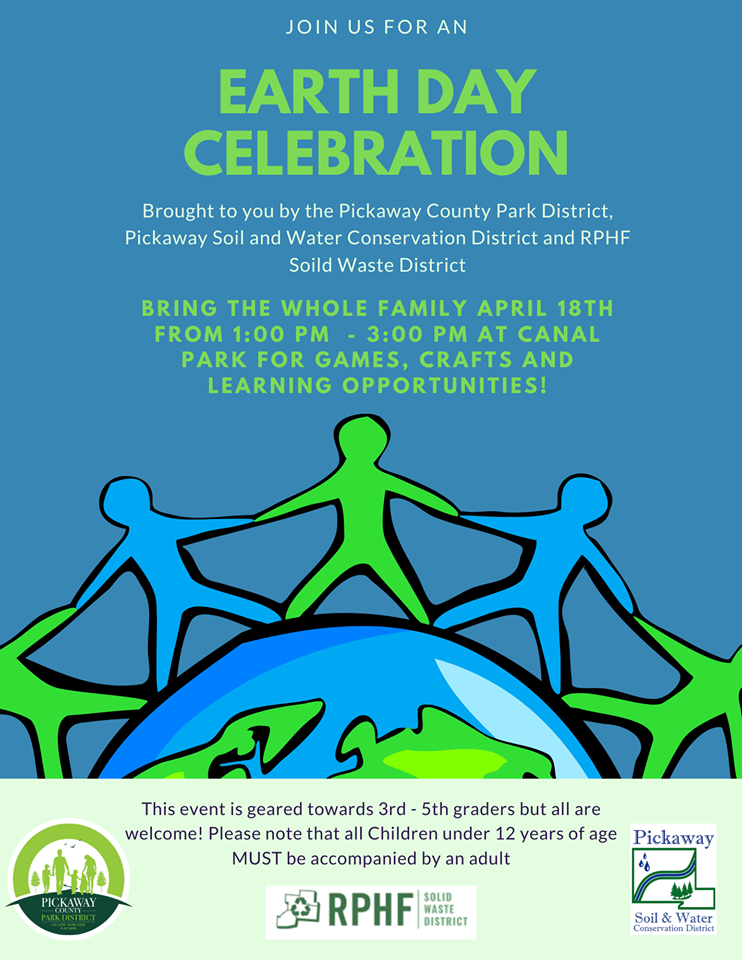 Junior, Kayla Welch wants to be a teacher, but wasn't sure what age group of students was right for her so she spent the day job shadowing Ms. Davey at WMS. Kayla had a great day learning and is now "pretty positive" that middle school education is right for her!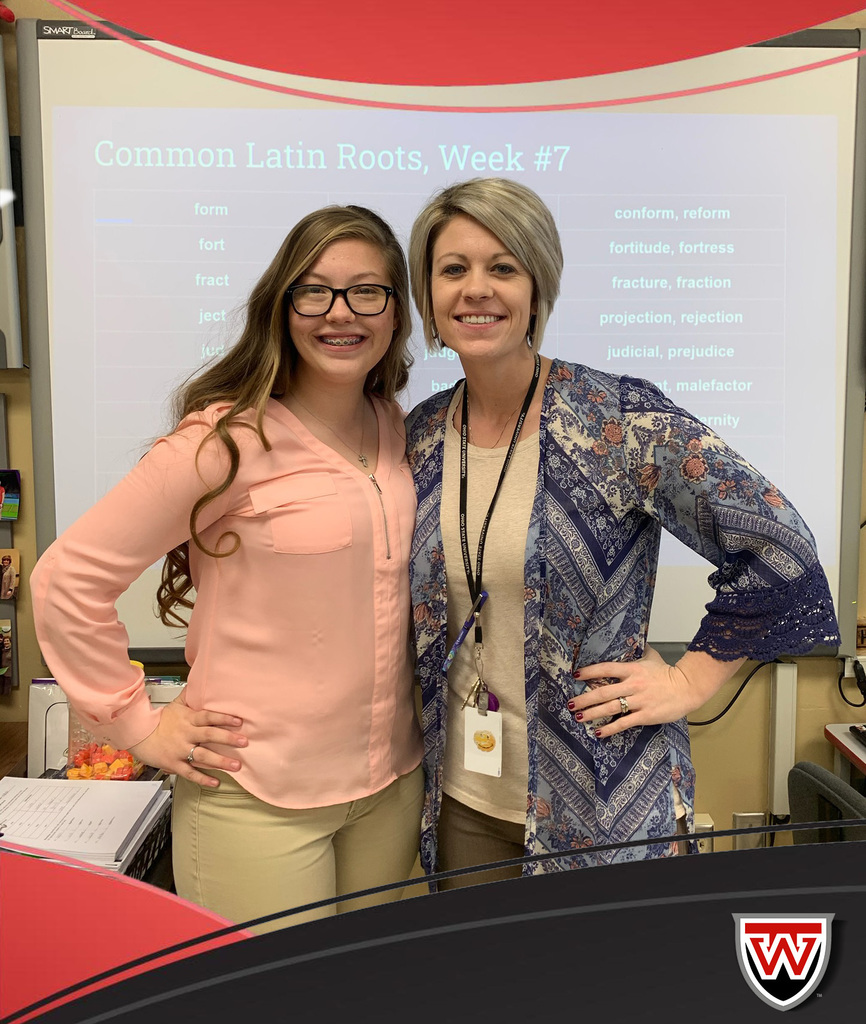 Senior, Lillian Fox has hopes of becoming a Music Educator and spent the day job shadowing Ms. Wynkoop at Westfall Elementary. Lillian said her day was very informative and she got to jump-in activities with the students. Lillian plans to attend Cedarville University in the fall and major in Music Education.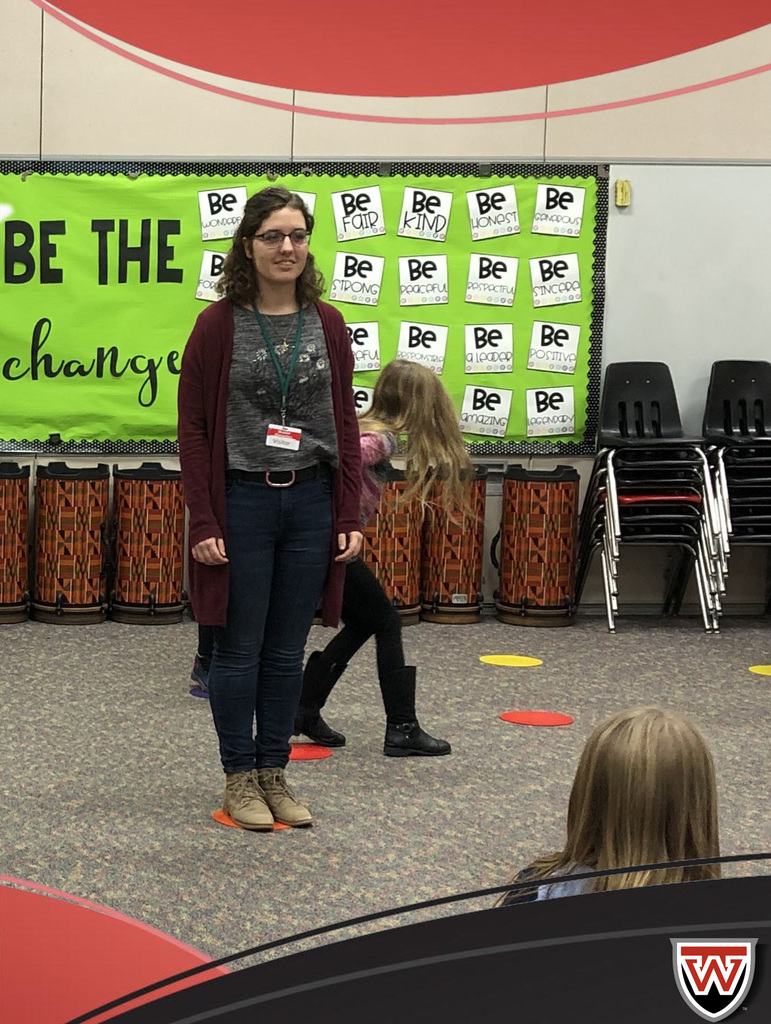 NO SCHOOL - Monday, February 17, 2020! Happy Presidents' Day!

Parent-Teacher Conferences will be held tonight from 3:00pm - 6:30pm at the high school. No appointment necessary!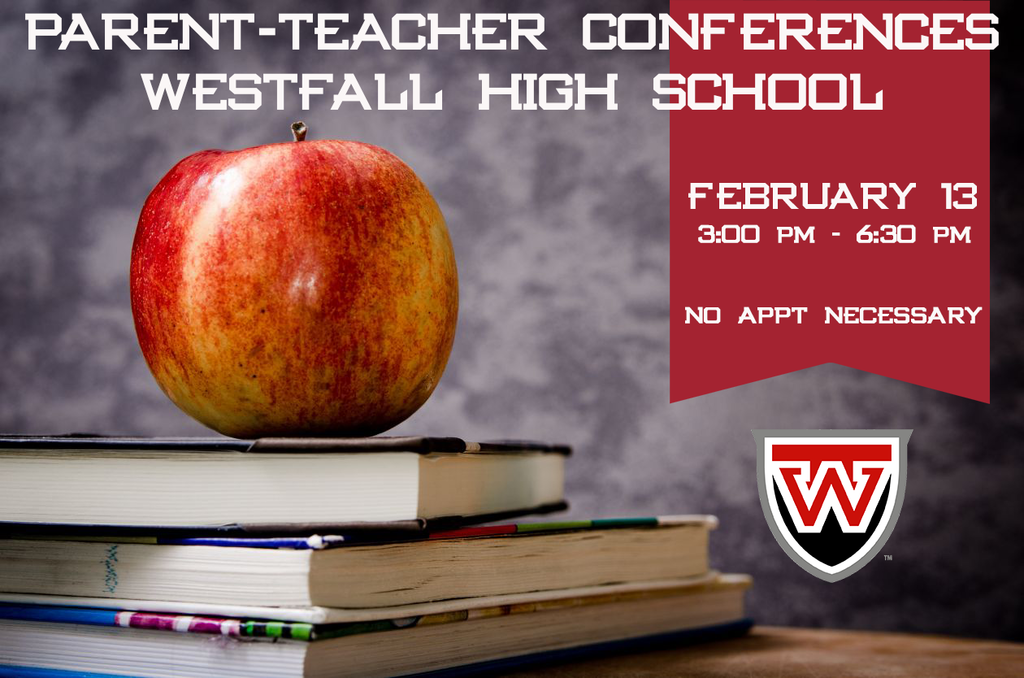 Thanks to staff members Amy Fox, Amy Urban and Brynn Hoffman for speading some delicious holiday cheer to all staff members with sweet treats and hot beverages! Thank you for your kindness!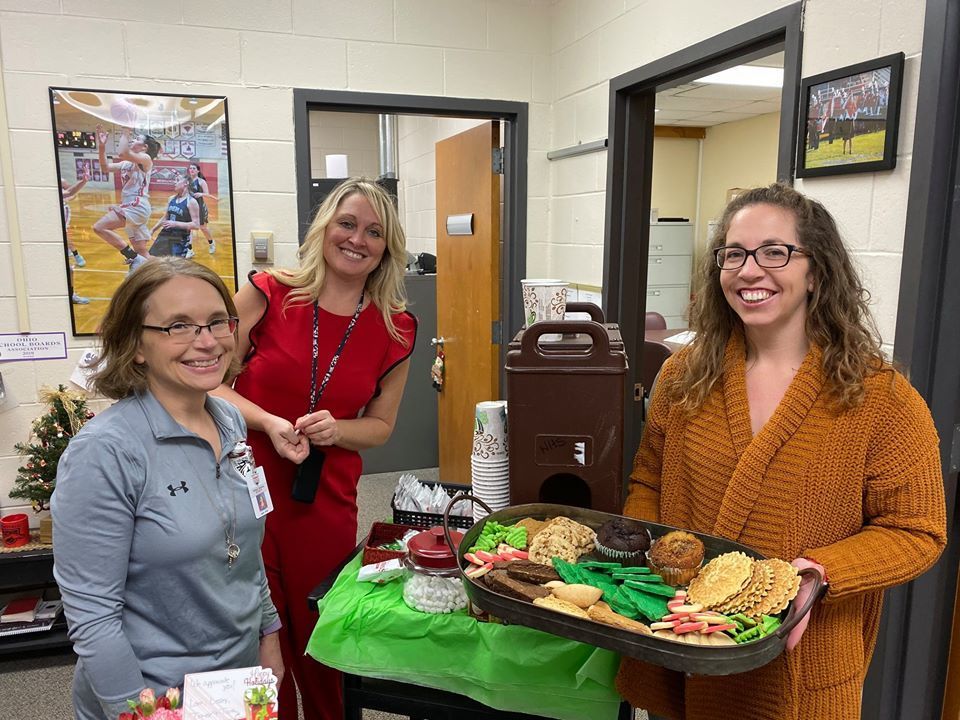 High school softball conditioning will start Monday, January 6th right after school!