The Ohio High School Mock Trial competition is organized by the Ohio Center for Law-Related Education (OCLRE). It is designed to foster an understanding of how the legal process works by having students take on the roles of attorneys and witnesses in a case designed by volunteer attorneys and judges, which often reflects current legal issues in our state.
In this year's case, In re S. Khan, students looked at how schools handle investigations into misconduct, when those issues might become criminal matters, and when law enforcement in the form of a school resource officer is involved. The ultimate question of this case involved determining if a student's 5th and 14th Amendment rights were violated when the dean of students and SRO were questioning him. To do this, students combed through witness statements, evidence, and case law, such as Miranda v. Arizona, to create arguments and lines of questioning for the defense and the prosecution in a motion to suppress the hearing.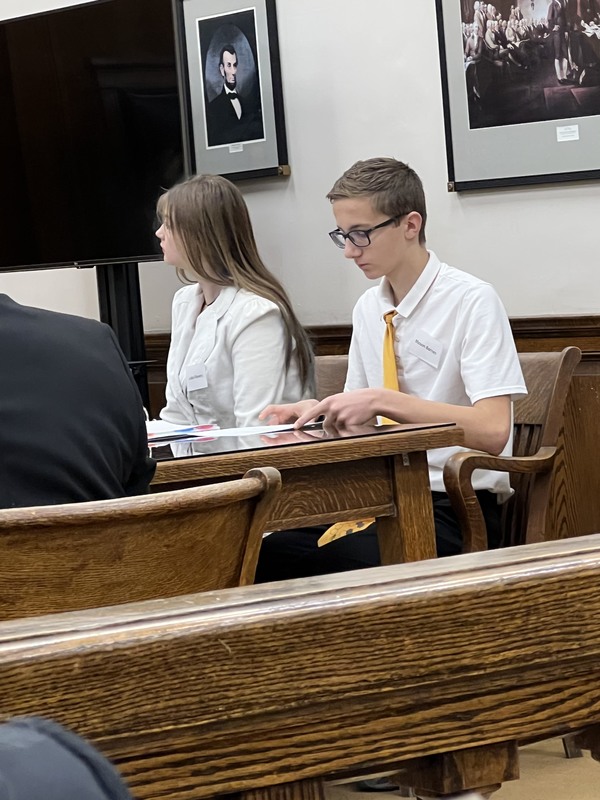 Students received the case file in early October and worked to prepare for the district competition on January 27th, 2023. We traveled to the Hocking County Courthouse in Logan, OH, where the prosecution team faced off against Teays Valley's defense team. Prosecutors Lidia Flowers and Mason Barnes provided opening arguments. They questioned their witnesses, portrayed by students Marshall Clifton and Justine Shaw, as well as the defense witnesses provided by Teays Valley. Lailynn Robinette acted as the court bailiff and timekeeper for Westfall in this match. Hocking County Common Pleas Court Judge Jason Despetorich, the Hocking County Assistant Prosecuting Attorney and a local defense attorney, oversaw the hearing. Both sides provided great performances, but ultimately Teays Valley scored higher in the match.
In the afternoon, the team scrimmaged against itself, with the prosecution team remaining the same and the defense consisting of attorneys Emma Dotson and Lailynn Robinette and witnesses Ashtin Stafford and Shallous Dawes. The scrimmage was presided over by former Hocking County Prosecuting Attorney and current defense attorney Ben Fickle. Attorney Fickle praised the students for their efforts and provided constructive criticisms before having a question and answer session with the students.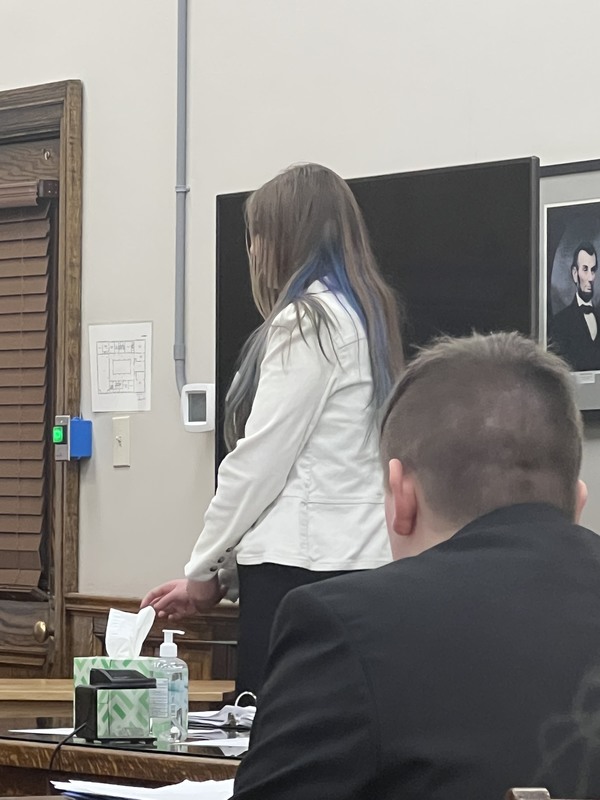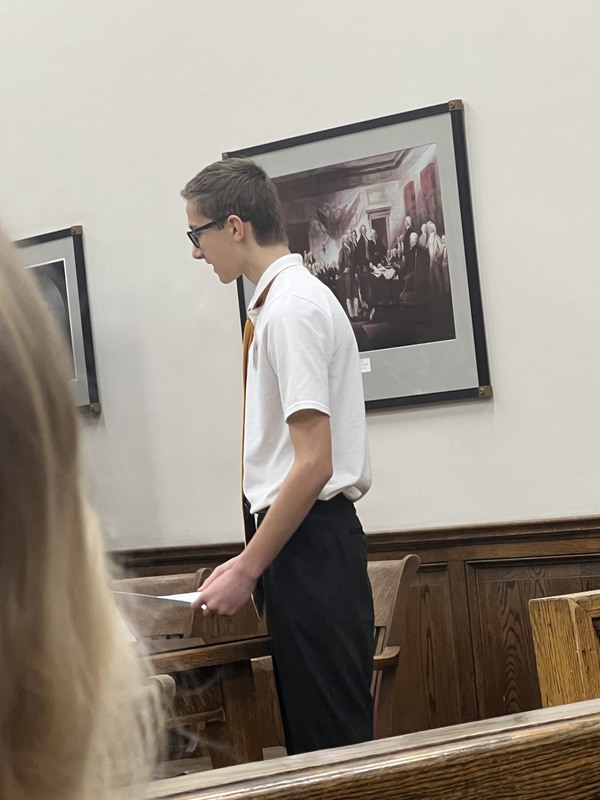 Due to the last-minute dropping of one team due to weather, only one team could move on to regionals, and that team was Teays Valley. However, I received many wonderful comments about how great our Westfall students are from all the competition participants. And while the season is officially over for the year, the students have asked their advisor, Mr. Matt Rogers, to continue meeting with them so they can refine their skills and be better prepared for competition next year.